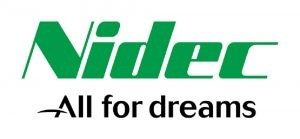 Nidec Control Techniques designs and manufactures electric motor control technology for industry. The portfolio includes AC, DC and servo variable speed drives as well as power conversion technologies.
Founded in 1973 in the UK, Nidec Control Techniques has a strong customer base across Europe, the Americas and Asia. Its primary markets are based on manufacturing automation, in particular industries where high performance motor control is valued, for example printing, packaging and machine tools.
Nidec Control Techniques is also a market leader in motor control for the elevator market. Industrial applications which demand energy efficiency, such as fans, pumps and compressors, are also key considerations. Also part of Nidec Control Techniques, SSB Wind Systems designs and manufactures pitch systems for renewable power generation.
Control Techniques, a Nidec company, is a world leader in the design and production of electronic variable speed drives for the control of electric motors. Founded in 1973, the company has headquarters in Newtown, Wales. It has dedicated production and R&D sites globally, along with Automation Centres in 45 locations around the world.
For more information, visit www.ControlTechniques.com
http://www.nidec.com/en-global/corporate/group/control_techniques/